Iris-Anne Markfort
Partner
Patent Attorney
European Patent Attorney
European Trademark and Design Attorney
Dipl.-Ing. / LL.M.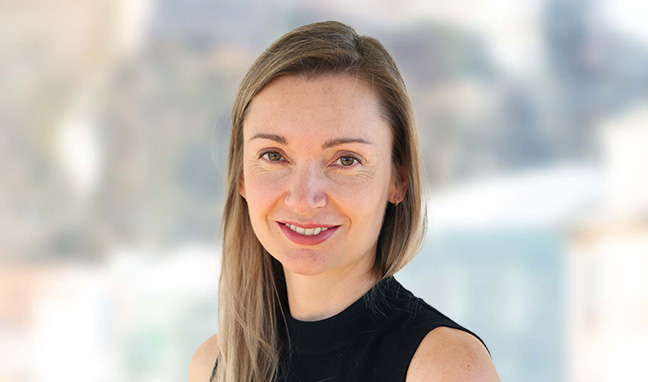 Iris-Anne Markfort studied mechanical engineering at the Technische Universität München and received her degree in 2006. Her studies were mainly focused on the areas of general production technology, product development as well as automotive engineering. During her course of study, she was active at BMW in the development of new joining technology. In connection with her dissertation, which she likewise completed at BMW, she also appeared as the inventor in several patent applications.
In 2006, Ms. Markfort commenced her training to become a patent attorney with a renowned patent law firm in Munich. After she was admitted to practice in 2010 as both a German patent and trademarks lawyer and as a European Patent Attorney, she joined the law firm of LORENZ & KOLLEGEN. In 2011, she set up an additional location in Munich, which she has managed ever since. In 2013, she completed her master's studies in European Industrial Property Rights with a Master of Laws degree. Since 2014, she has been a partner in the firm.
Ms. Markfort's professional activities are focused on managing patent granting procedures as well as appeals and grievance procedures before the German Patents and Trademarks Office, the Federal Patent Court and the European Patent Office, especially in the technical areas of general mechanical engineering and mechatronics, automotive engineering and medical technology. Moreover, since 2010 she has advised a German manufacturer of professional electric vehicles and accessories on issues regarding industrial property rights.
In addition to her activities as a patent attorney, she is a member of the Commission for the European Qualifying Exam and is involved generally in issues concerning the training of young patent attorneys at the Technical University of Munich.